Patients who often experience dizziness or vertigo need to seek medical attention. Dizziness can result from a simple change in medication or an incorrect prescription of glasses. It could also be caused by a more serious condition such as a neurological disorder.
Vertigo can be described as a feeling of spinning, rocking, moving or turning even though someone is still. Vertigo symptoms can be aggravated by movement of the head and body. Vertigo can last from hours to days before subsiding.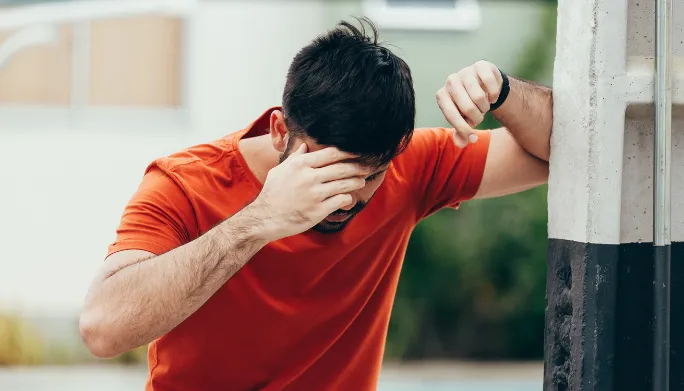 Where does vertigo and dizziness come from?
Whether you experience them independently or at the same time, dizziness and vertigo both stem from similar issues involving your inner ear and your vision tracking systems. Dizziness stems from a "disconnect" between these systems and your joints and muscles. Vertigo is believed to happen if the tiny crystals that are located in your inner ear become dislodged. This displacement leads to bouts of extreme disorientation when you move your head.
The causes of the inner ear disruptions resulting in dizziness or vertigo aren't always known. Sometimes a head injury is the obvious culprit, while other times migraines, prolonged periods of lying down or even medication may result in the conditions.
What are the main symptoms?
Almost everyone has experienced dizziness at some point. It's a feeling of disorientation, combined with not being sure you can stay upright or think clearly. Vertigo tends to have all of those symptoms, with the added challenges of feeling as if you're being spun around, or even shaken. Both sensations make it extremely difficult to even move slightly, let alone drive or perform routine tasks.
What is vestibular rehabilitation therapy?
Balance and dizziness go hand in hand. Vestibular rehabilitation therapy can help you manage dizziness and imbalance symptoms. It is important to understand the mechanism of therapy.
Dizziness
When something changes your spatial orientation, you can experience dizziness. Spatial orientation refers to the way your brain calculates your body's position relative to its surroundings. You may feel lightheaded or woozy when this happens. It's possible to feel unsteady or lose your sense of balance.
Balance
Your sense of balance is based on the relationship between your brain (central nervous system) and your sensory system. Your sensory system includes:
Your vestibular maze in your inner ear

. This includes your semicircular channels (loops), which respond to your head turning, and your otolith organs that react to gravity and motion.

Your vision

– Your eyes send brain impulses to show you where you are relative to other objects.

Your skin and joints

: Your body's movements put pressure on your tissues. Your brain receives signals from your tissues, which tell it where your body lies in space. If you stand up straight and lean back, your tissues will put pressure on the tissues at the back of your lower leg and foot. This pressure signals your brain that you are leaning rather than standing straight.
How does vestibular therapy in Great Neck help?
Vestibular therapy is a kind of physical therapy that is geared specifically to inner ear disorders. First, you'll receive a complete evaluation. After all, dizziness and vertigo can impede people in many different ways, so it's important to determine exactly how the problem is affecting your balance and movement.
Our highly trained team of physical therapists will evaluate a number of factors, including reflexes, balance, leg strength and overall habits of movement. This allows us to put together an individualized treatment plan for you.
In many cases, patients receive instant relief from specialized head movements. These gentle adjustments are designed to dislodge crystals, when the problem is vertigo, or simply reorient your senses, as with general dizziness. One or two sessions can often resolve the problem.
If additional treatment is needed, coordination and balance exercises will be part of your vestibular therapy. This training is devised to give you confidence in your ability to move without falling or stumbling, while also decreasing the symptoms of vertigo or dizziness. In addition, the therapy will teach you how to maintain this ability on your own, which diminishes the risk of injury if future bouts of vertigo or dizziness occur.
Our expert physical therapists have years of training in movement and balance analysis. Contact us at Great Neck, NY center for a free balance and fall prevention screening with one of our vestibular therapy specialists.
Request An Appointment
Please fill out this form and
we will contact you about scheduling.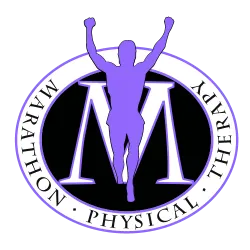 Yeheskel Sharbani


I would like to share my five star review with you. I have been off and on with Marathon Physical Therapy. So is my wife and my friend. What I like about the place is that they are diligent, take their time with the patient and are able to resolve his or her issues. Dr. Negin in particular is so conscious that she leads all the rest of the therapist to follow suit. I just love her.
Thank you Dr. Negin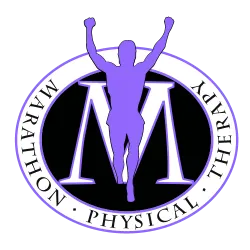 Brian Attarian


The best staff, very friendly and comforting. Great amenities… provides a safe environment where the process is personal & customized for me and my specific needs in mind. The aids are motivating, reassuring, and natural healers. Not fatigue from the same simple tasks that used to cause discouragement…surprised myself by improving in abilities and strength they brought out in me. So much progress physically, in quality of life, and general well being