Pre / Post Surgical Rehab in Great Neck
Surgeons routinely refer post-surgical patients to our physical therapists to help them recover strength, function and mobility. To speed up recovery, physical therapy is usually required after orthopedic surgery. This includes operations on the hip and knee, shoulder, wrists, wrists, hand, neck, ankle, spine, and shoulder. The recovery process can take anywhere from one to three days, with some cases requiring immobilization.
Many of us are aware of the importance of a pre-surgical program. Your physical therapist will design this program to assist you before surgery to ensure that you have the best possible outcome.
Our therapists provide one-on-one, evidence-based physical therapy treatment sessions to help facilitate your recovery and return to activities of daily living (ADLs), work, recreational activities and even competitive sports.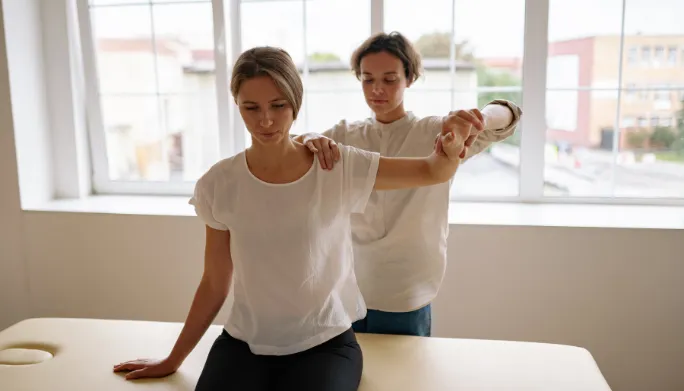 Conditions We Treat in Great Neck
The rehabilitative process depends on the injury and type of surgery. We help patients recover and rehabilitate from a variety of orthopedic post-operative procedures, including:
Knee, hip and shoulder joint replacements

Reconstruction of any one or more of the four major knee ligaments: anterior cruciate ligament (ACL), medial collateral ligament (MCL), posterior cruciate ligament (PCL), and lateral collateral ligament (LCL)

Arthroscopic knee surgeries (such as meniscectomies, meniscal repairs)

Ligament and tendon repair, including Achilles tendon repairs

Arthroscopic hip surgeries (such as labral repairs)

Nerve releases (such as cubital tunnel, radial tunnel, carpal tunnel, tarsal tunnel)

Neck and back surgery (such as fusions, laminectomy, decompression and discectomy)

Nerve compression release

Bone or joint fusion (arthrodesis)

Tendon transfers

Surgical fixation of fractures, including open reduction and internal fixation (ORIF), a two-part surgery used to fix broken bones where the broken bone is reduced (put back into place) and an internal fixation device is placed on the bone (e.g., screws, plates, rods or pins) to hold the bone together

Shoulder post-surgical recovery for rotator cuff tears, labral tears, superior labrum anterior and posterior (SLAP) tear or lesion, arthroscopy and more
Some of the therapies used to accomplish the goal of regaining movement and reducing pain, swelling and stiffness may include one or more of the following:
Manual therapy

Soft tissue and/or joint mobilization

Muscle energy

Gait and balance training

Transcutaneous electrical nerve stimulation (TENS) – electrical muscle & nerve stimulation

Therapeutic exercise and functional strength training

Ultrasound

Functional re-education

Rehabilitative exercises to help increase strength, endurance, motion, balance and coordination
Benefits of Pre-/Post-Surgical Physical Therapy
Pre-Surgical Physical Therapist
These are the goals of a presurgical program:
Mentally prepare yourself for surgery

Reducing pain and inflammation

Restores motion range

Increase muscular control over the injured joint

Before you have your surgery, normalize your movement patterns

Increase overall health and fitness

Get a solid understanding of the exercises you'll be performing immediately following surgery
Post-Surgical Physical Therapy
The rehabilitation process is made easier by physical therapists who are skilled in optimizing your recovery and preventing re-injury. The following are the main areas of treatment:
Swelling is reduced

Gaining range of motion

Regaining lost strength

Greater endurance

Resuming your daily activities
What to Expect
Each patient is unique in terms of their health history, diagnosis, and goals. We will customize a treatment plan for each patient when you visit us for your first appointment.
We are able to work with all major insurance companies and will do everything we can to make the process as easy as possible. We can confirm your insurance coverage if you let us know. We will request a copay from your insurance company at each visit. We accept cash, check, and credit card payments.
Your first visit will include a physical therapy evaluation. This information is used by the therapist to establish goals for your ongoing treatment. The goals of physical therapy may include increased movement, strength and endurance, as well as reduced pain. The treatment you receive in your subsequent visits will be based on your diagnosis.
How We Treat Patients Pre/Post-Surgery in Great Neck
A physical therapist will conduct a thorough evaluation to determine the best way to reduce pain and swelling, as well as restore normal movement, flexibility, and function. Together, the therapist and the patient will establish functional goals that allow them to resume normal daily activities as well as prevent injuries from recurring. The therapist will then create an exercise program that is tailored to the patient's abilities and work.
The treatment process is often broken down into phases. First, the patient may be immobilized for a few days after surgery. Then, pain and swelling will subside. Next, a series of increasingly difficult exercises will be performed to restore strength, stability, range of motion and strength. The ultimate goal is to get the patient back to pre-injury activities. These are some of the possible postoperative treatments.
Flexibility exercises to increase range of motion

Modalities like heat, ice and electrical stimulation

Exercises to build muscles

Training in posture, balance and coordination

Training and analysis of gait

Manual therapy methods

Self-care training

Home exercise instruction
Request An Appointment
Please fill out this form and
we will contact you about scheduling.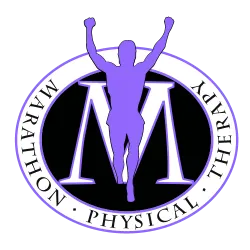 Gabby Pour


I'm so happy with marathon physical therapy! The staff is amazing, especially Twinkle and Serratia! nicest people ever! After getting treated at Marathon PT I'm rarely in pain until my next visit! highly recommend marathon pt!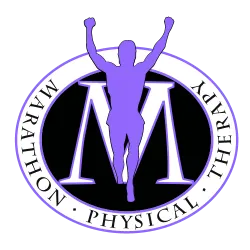 Sayem khan


I'm from floral park NY, And I came to Marathon after going through spine and neck surgery to remove a tumor, after which I had significant nerve damage and poor neck mobility. Marathon helped rehab me back to being able to move my arm and my neck again and couldn't be happier with the therapists and work they did for me. I owe my recovery to them. I highly suggest anyone to give them a try for any therapeutic needs.