You know how a neurological disorder affects your life firsthand if you have it. You may experience a decrease in movement, and a reduction in quality of life, and may find it difficult to function independently. Physical therapy is an option that can help.
Physical therapy for neurological conditions aims to help you move more freely and recover as much function as possible. Our patients can take comfort in knowing that top-notch specialists will be providing care in Great Neck, NY.
Our team of experts can help with mobility issues due to injury and nervous system disorders. Our specialists will assess your condition and determine the best treatment plan.
Marathon Physical Therapy provides comprehensive physical therapy services for adults and children with a variety of nervous system disorders including:
Balance Disorders

CVA (Stroke)

CP (Cerebral Palsy)

Lou Gehrig's disease (ALS)

Multiple Sclerosis

Parkinson's Disease

Many more
Our skilled services start with a thorough initial evaluation where we discuss and assess the patient's specific needs so we can provide a personalized physical rehabilitation program. We examine your movement, strength, flexibility, functional, balance, and muscle tone.
It's important for us also to work closely with your doctor and any other healthcare providers so we can achieve your specific goals in a timely manner.
Our Neuro Rehab Care in Great Neck
For patients with neurological injuries or diseases, neurological physical therapy can be very beneficial. The central nervous system, which includes the brain, spinal cord, and the central nerve system, controls movement and sensation. These areas can be injured, and the brain and spinal cord may become permanently damaged. This could lead to the death of cells responsible for certain sensations and movements, and people losing function. Patients may experience loss of function and difficulty performing certain activities if they do not receive neurological physical therapy after a neurological injury. A decreased activity level can lead to other health issues such as diabetes, heart disease, lung problems, reduced independence, and a poor quality of life.
After a neurological injury or disorder, the brain and spinal cord cells can be trained to perform the missing functions for a limited time. Physical therapists have a great deal of knowledge about human movement and can help patients learn how to move again. These skilled professionals can assist patients in regaining some or all of their lost functions. Patients can live independently again for the majority of their lives, which helps them feel happier and improves their quality of life.
Our physical therapy team use a variety of treatment techniques and modalities including:
Adaptive equipment for safe & successful return to sports and recreation

Assistive device fitting & training

Education and training in compensatory strategies to recover function

Gait Training with use of assistive equipment/devices

Neuromuscular re-education

Seating assessment and wheelchair instruction

Splinting, bracing and the use of specialized therapy equipment

Therapeutic exercise and balance activities
Some of our Neurological Physical Therapy Treatments include: 
Restore range of motion

Improve functional movement and strength

Gait Training

Postural realignment

Improve safety of transfers and mobility

Balance retraining and decrease risk of fall

Core stabilization

Activities of Daily Living (ADL) performance

Visual Perceptual Skill retraining

Cardiovascular endurance

Improve motor planning and motor control

Decrease spasticity/tone

Prosthesis/orthosis training

Equipment evaluation/recommendation to include wheelchairs, cane, walkers or crutches
How neurological physical therapy improves your quality of life
Your nervous system is complex and sophisticated. It regulates and controls every part of your body. You may have difficulty speaking, swallowing or breathing if a component of your nervous system is damaged. There are also problems with memory, senses, mood, and behavior.
Patients with neurological injuries or diseases need physical therapy. Patients who have suffered a neurological injury may experience a loss of function, inability to do certain activities or even lose their independence. Reduced activity can cause other health issues such as diabetes, heart disease, lung problems, or even death.
Get Started in Great Neck
It doesn't matter if the injury occurred yesterday or ten years ago. There are still ways to move forward by setting realistic goals and using our state-of-the-art equipment. Contact Marathon Physical Therapy if you or someone you know is suffering from neurological conditions such as Multiple Sclerosis, a stroke, spinal injury or brain injury or any other neurological condition. Call us to set up an evaluation.
Request An Appointment
Please fill out this form and
we will contact you about scheduling.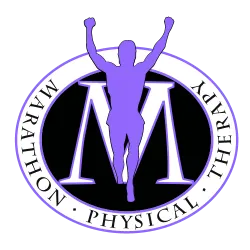 Dwight


No one WANTS to seek treatment for physical problems, but when they NEED to, it is important to find the best. Over the past few years I have needed physical therapy and have tried several outpatient facilities. They have fallen short of the professional care I desire. Marathon stands out among all the rest as pure excellence. The skills, education, abilities and personalities of their therapists and staff are outstanding. For those who need dedicated hands-on attention, I highly recommend Marathon and am grateful for them.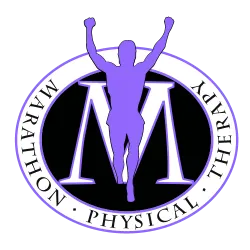 Tania Khunovich


Love love this PT place. I've tried other places and they felt like a factory. At Marathon you get personal treatment and all the therapists and assistants are helpful. If you have to go to PT- this is the place to go!